Once-through Steam Boiler
CZI Series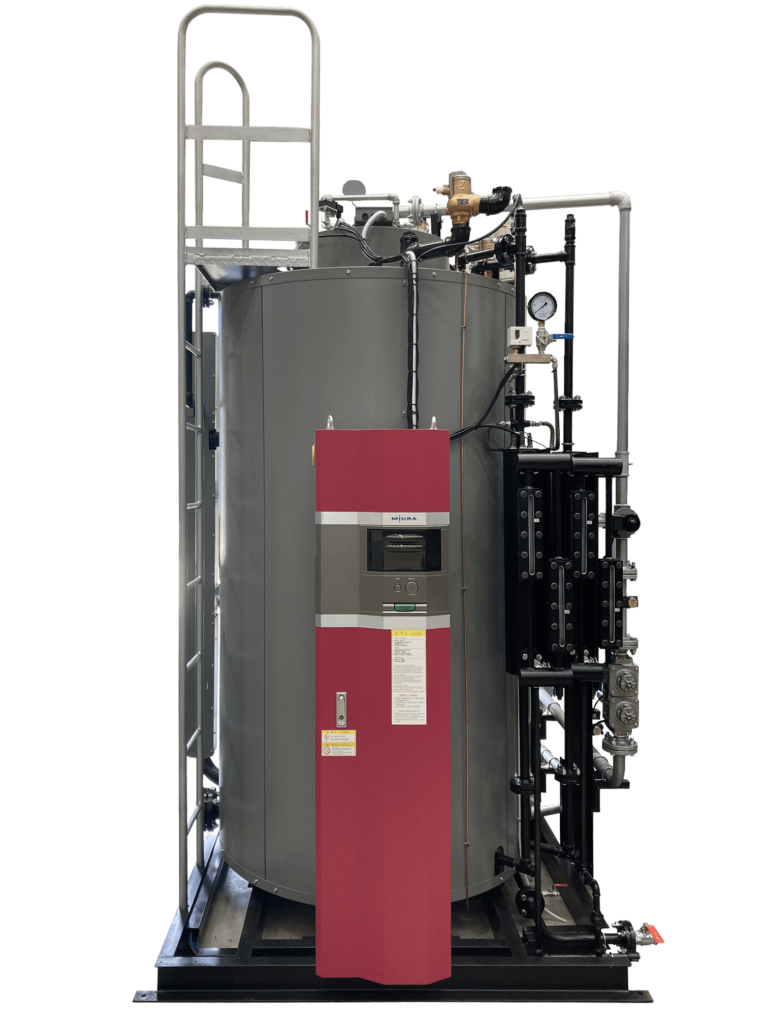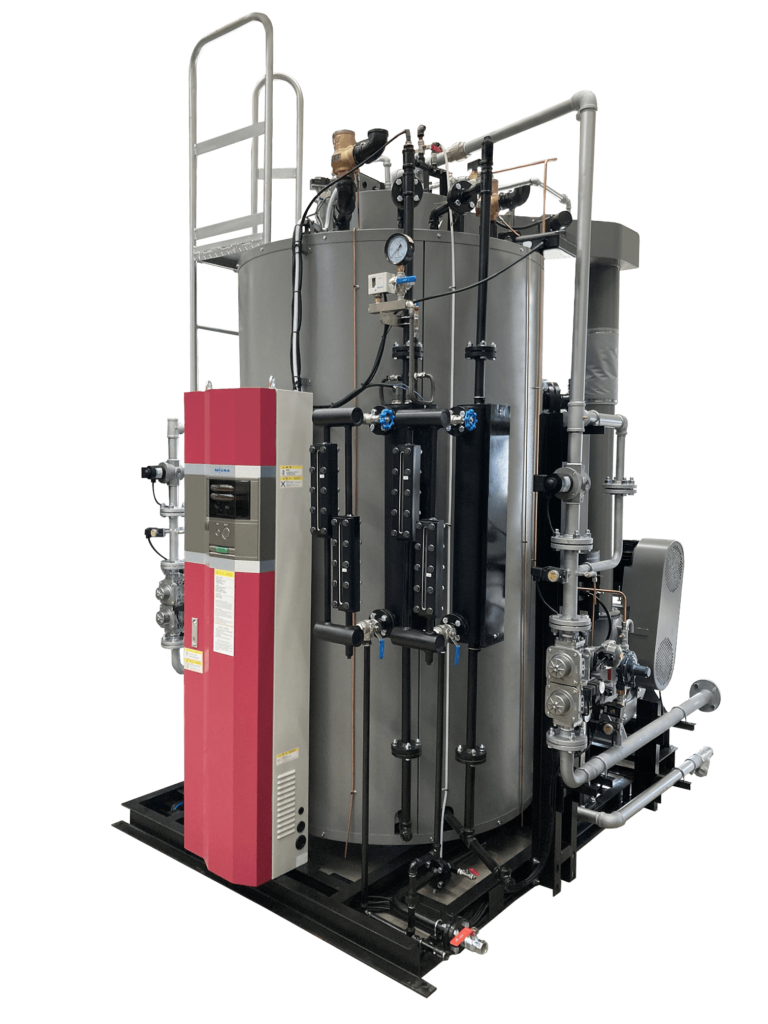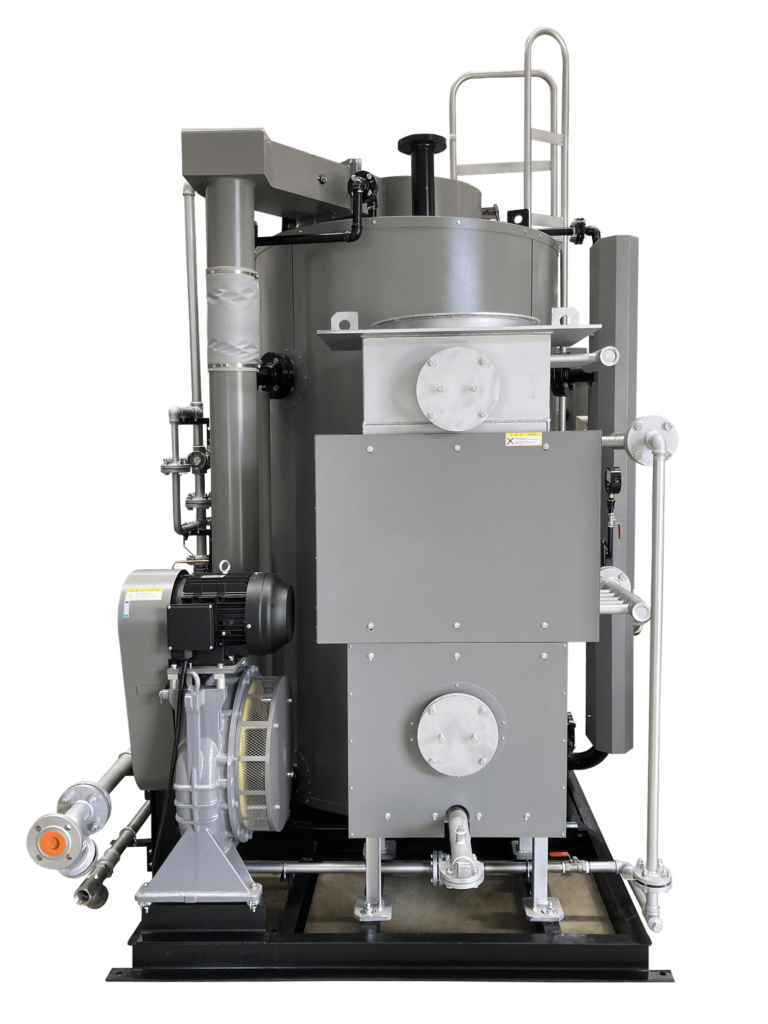 Model : CZI-500, 1000, 2000, 4000
Capacity : 500kg/h, 1000kg/h, 2000kg/h, 4000kg/h
Fuel : Natural gas, LPG, Diesel 
Boiler Efficiency of 95%
Unique fins = ω (omega) flow construction and superior corrosion-resistant economizer. 
A boiler efficiency can be raised to 95% with Miura's proprietary heat transfer fins and the addition of an economizer. With a reliable steam supply and economical operating cost, it is the boiler to satisfy your particular steam requirements.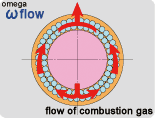 The "Intelligent Boiler" from Miura: simple operation and multi-functions
Boiler status can be seen at a glance and pre-emptive fault management is made possible through alert functions.

Ignition status, blowdown management, and other boiler conditions are displayed full time on the operating panel in clear and easy to understand numbers and graphics.

Scale monitor
Measures water tube temperature and monitors scale buildup.

Boiler overheat thermostat
Backs up the boiler in the event of an abnormally high temperature.

Boiler operation hour
Low fire time and high fire time are added together to check load condition.

Boiler efficiency
Average daily efficiency is displayed. This data can be used for heat management.

Flue gas temperature
Average daily temperature of flue gas is displayed. This data can be used for heat management.

Evaporation amount
Daily evaporation amount is displayed.  This data can be used for heat management.
Online Maintenance using the communication function
The boiler automatically alerts the maintenance center if it detects a fault.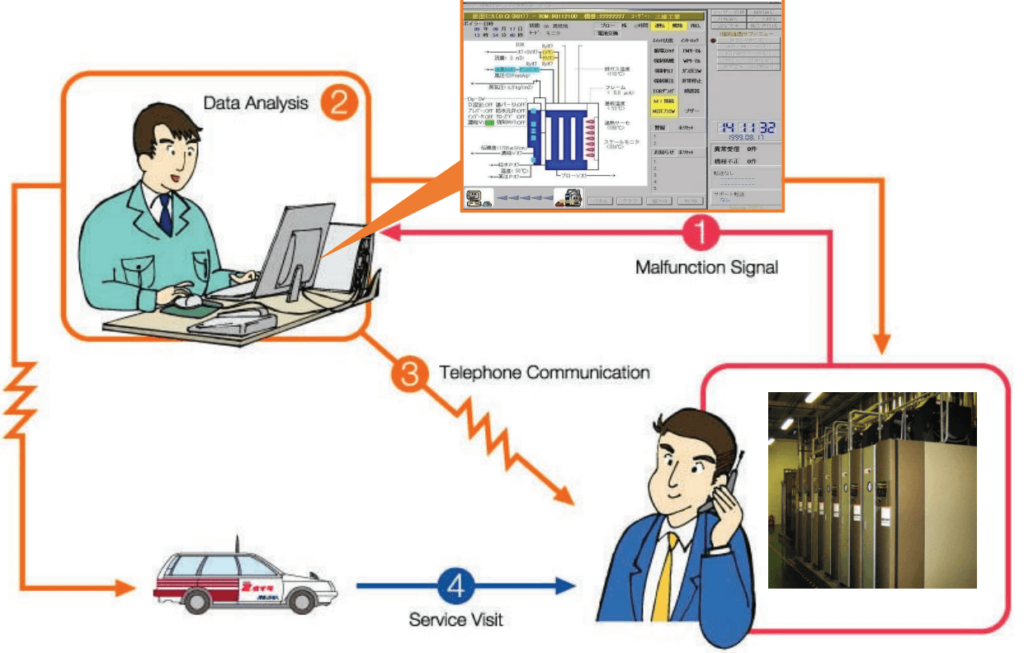 New Functions for Ever Greater Safety
Flame sensor with self-analysis function.
The flame sensor is equipped with a function that can detect any malfunction.
High performance steam pressure switch. 
A fail-safe steam pressure switch is used based on the physical phenomenon whereby a magnet loses its magnetic force when heated.
---